Shenzhen PINLE Orthopedics Hospital is famous for its Pain Department, with many new therapy technology combined with Chinese treatment method reaching better effect. Under Dr Shang's and Dr Chen's directions, we got 5 days training on Medical Ozone Therapy, especially on Ozone Autohemotherapy and Ozone Water Injection treatment, and got the certificate for these two therapy way by Ozone.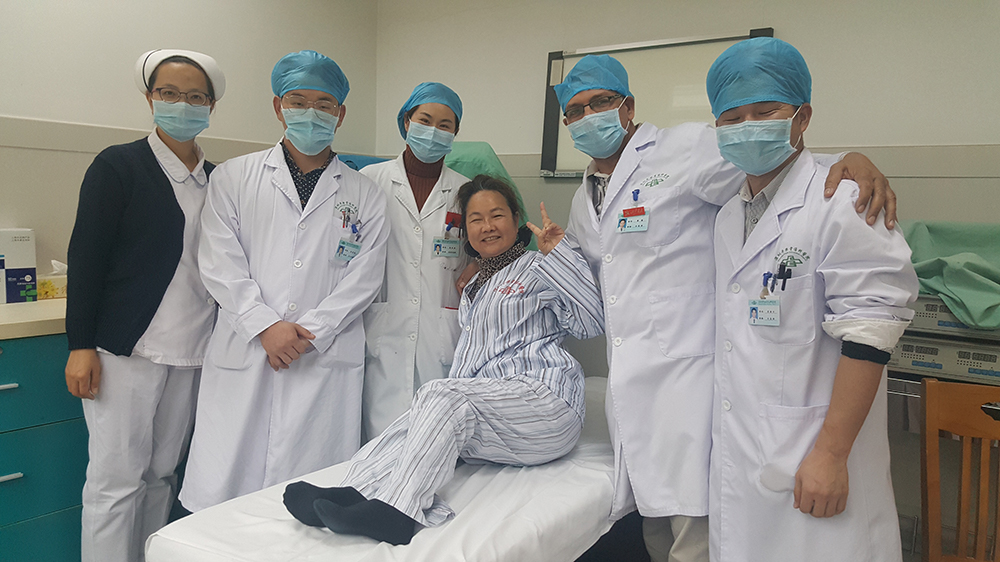 Ozone Autohemotherapy
Patients need to do 1 treatment every two days lasting for 10 times and 1 section each season. Nurses will fuse out 200ml blood mixed with 200-250ml Ozone with 30ug/mL concentration and infuse it back to patients' vein in 15-20 minutes. The blood with Ozone will change to fresh red color and there will be some blood fat and RC left in the blood bag in the first several treatments.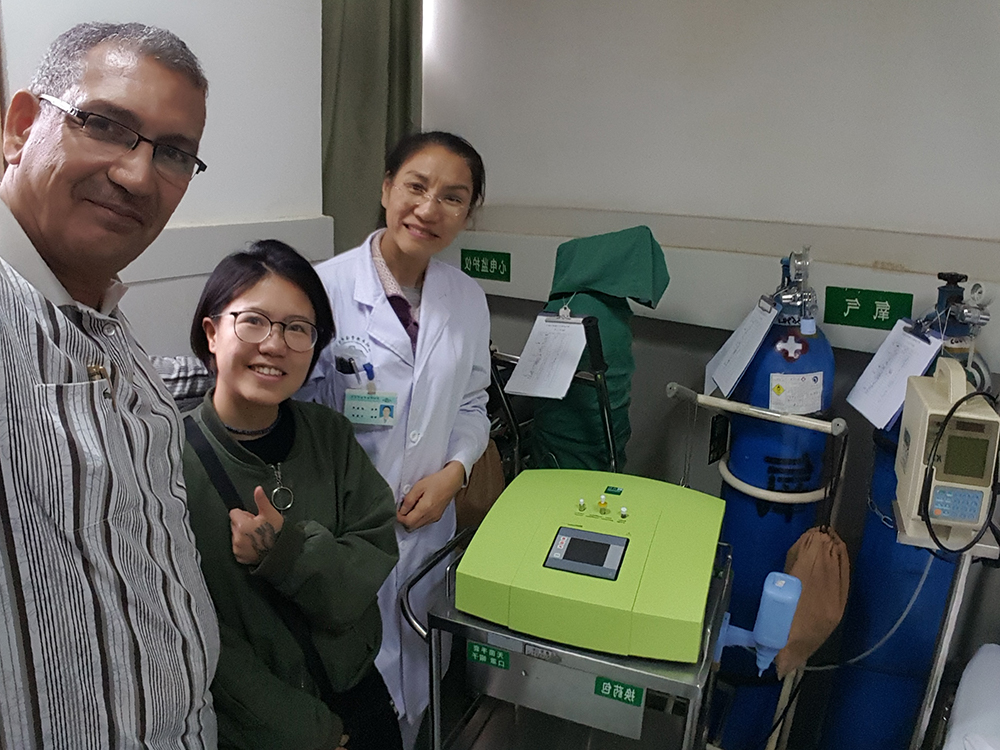 Ozone Water Injection treatment
This treatment is mainly for spot pain like the spine, knee joint and muscle pain. Combined with other medicine, it can achieve much better effect in a more economic way.
Drs will touch the spots and ask the patients about the pain and mark the exact injecting point and inject 20ml Ozone Water with 40ug/mL. Drs need to change needles with different length based on the injecting point, for example, for Butt, the Subcutaneous adipose tissue is thick so longer needle is better. After the injection, Drs need to observe if any injecting point is over hemorrhaged and do treatment accordingly.