It is applicable to the disease of dermatologybeauty archos-bowels gynecology and ophthalmology Dept. such as condyloma acuminate flat wart plantar wart verruca vulgaris ephelides adenoma sebaceum internal hemorrhoid external hemorrhoid cervical erosion Na-cyst cervical polyp nympha cyst chronic hypertrophic rhinitis nasal polyps and nasal cavity angioneoplasm etc
Portable High Frequency Surgical Electrocautery Machine
---
CHW-E51B
Scope of application
It is applicable to the disease of dermatology, archos-bowels, gynecology and ophthalmology Dept. such as condyloma acuminate, flat wart, plantar wart, verruca vulgaris, ephelides, adenoma sebaceum, internal hemorrhoid, external hemorrhoid, cervical erosion, Na-cyst, cervical polyp, nympha cyst, chronic hypertrophic rhinitis, nasal polyps and nasal cavity angioneoplasm, etc.
Function Features
Import integral circuit and control chip to ensure the normal application of the apparatus.
Spherical electrodes, needle-shape electrodes, wire electrode and knife-shape electrodes, easily-used operating handles, excellent quality.
Integrating several new technologies to ensure the integral features of quick startup, high efficiency, long-fire life and stability.
New technology related to switching power supply to save the necessity of external AC voltage stabilizer; normal application is enabled to area with unstable power supply(198V~242V).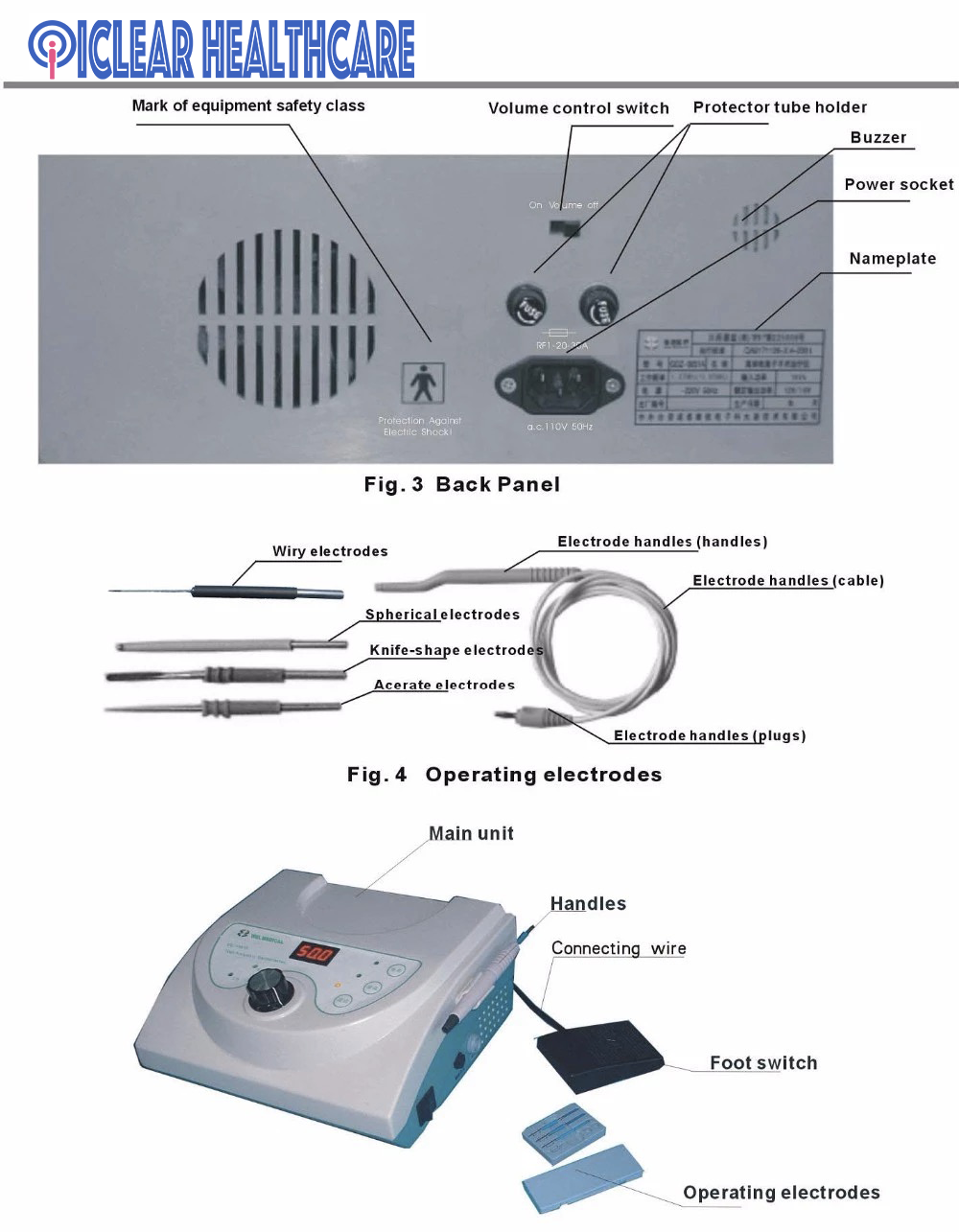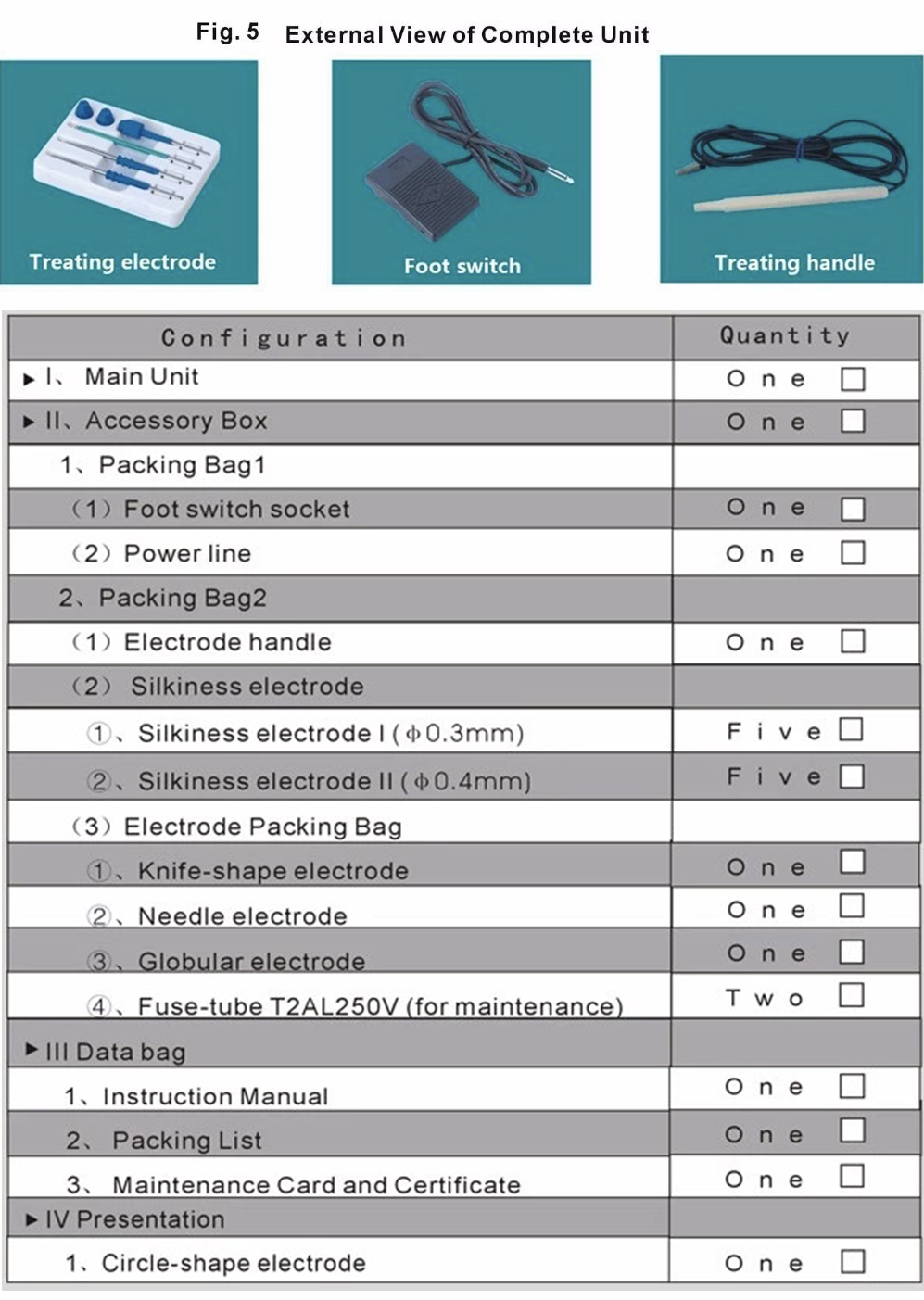 Technical parameters
Working mode: ionization, blood clotting, mixing cut
Operation style: To press correspondence button to convert according to treating needs
Power supply: a.c.220V±22V,50MHz±1MHz
Working frequency: 1.27MHz ±10%
Output power: mixing cut: 40W±20%, blood clotting: 30W±20%, ionization: 15W±20%
Power indication: 240VA
Handle quantity of treatment: one