Simple to operate no special training required
Safe fast and cheap to use
Accuracy you can count on
Small portable and economic
Reagents stable at room temperature
SFDA-cleared
100 Sensors Blood Lead Testing Analyzer
---
CHL-L100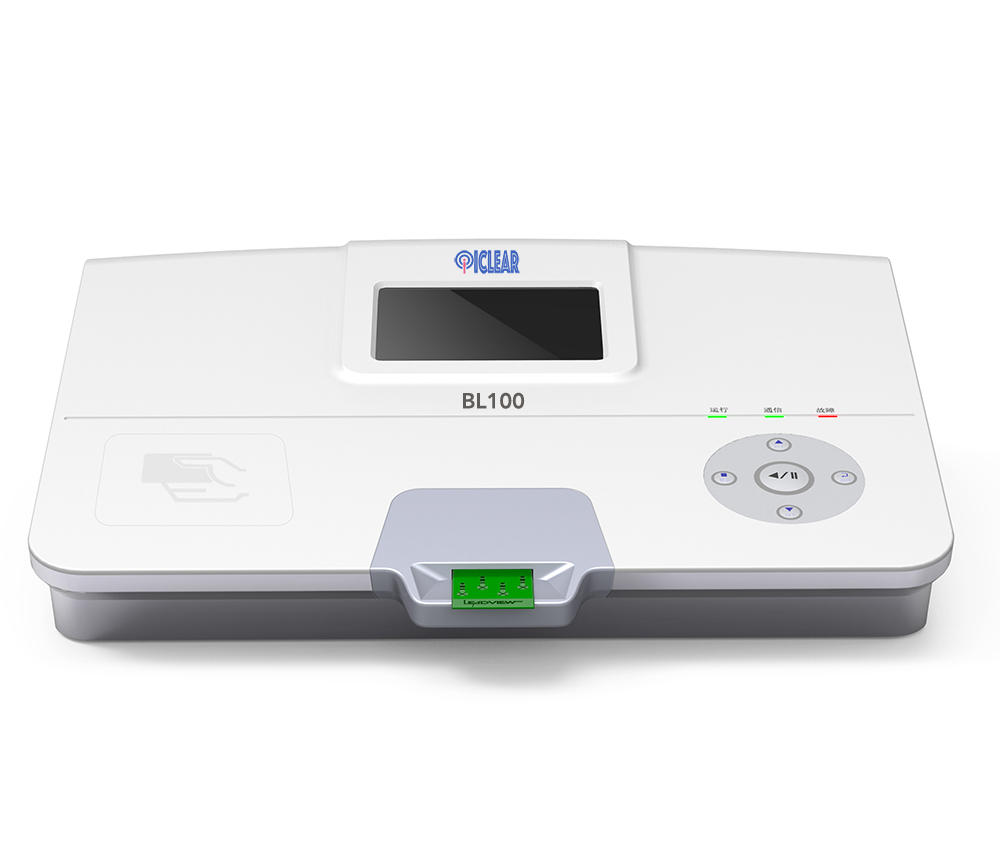 Blood Lead Test System is a device used to detect the lead level in whole blood. iClear delivers quantitative blood lead results, equivalent to those reported by outside labs, in less than 3 minutes. iClear is ideal for physicians' office, health clinics and outreach-screening programs . The system consists of analyzer and test kit. The analyzer kit includes portable analyzer , AC power cord, User's Guide and Quick reference Guide. The test kit is sold separately(Leadview Blood Lead Test Kit, 100 tests per kit).
BENEFITS:
Simple to operate, no special training required
Safe, fast, and cheap to use
Accuracy you can count on
Small, portable and economic
Reagents stable at room temperature
SFDA-cleared PORTABLE
Power Source: AC adapter or computer USB port
Dimensions:18cm×15cm×5cm
Weight:400g
ACCURATE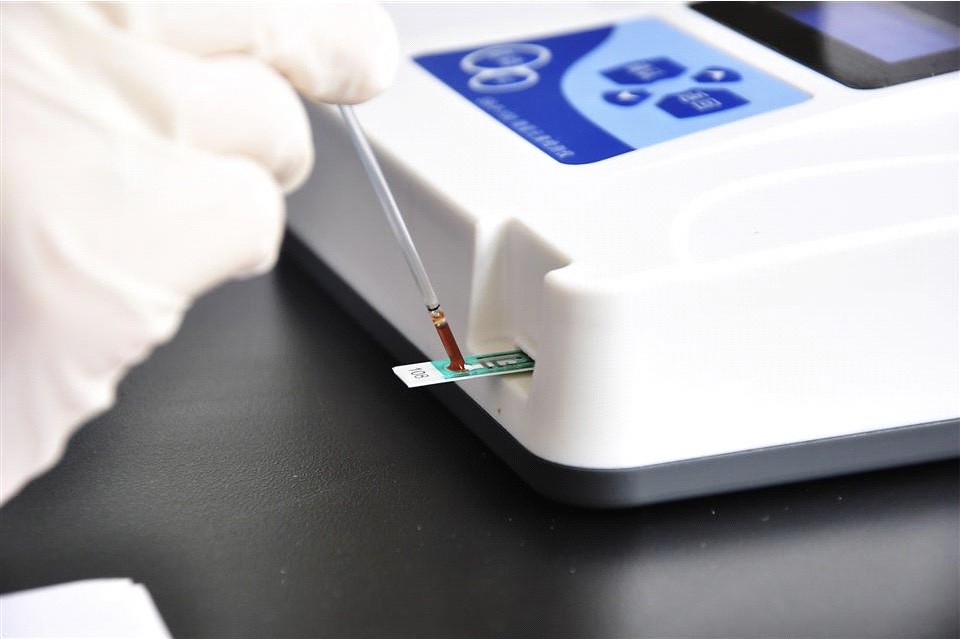 Method Comparison
The study involved running 209 samples over one month period at five sites. Additionally, 15 samples were from Battery workers. The comparative method was graphite furnace atomic absorption spectrometry(GFAAS). Specimens were collected by both venous and capillary methods. These samples were tested by LeadView and GFAAS.

Number of Samples: 209
Slope:0.988
Intercept:-4.6
Correlation coefficient(R):0.984
PRODUCT DESCRIPTION
MATERIALSPROVIDED IN THE TEST KIT
Sensors 100
Treatment Reagent Tubes 100
Transfer Droppers 100
Lead Control Level 1(0.5mL) 1
Lead Control Level 2(0.5mL) 1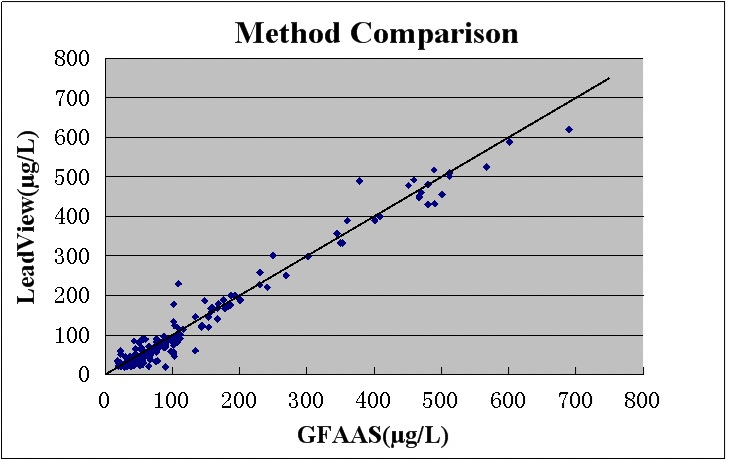 Chip sensor - Determination of Lead in Human blood by Differential Potentiometric Strpping Analysis
Purposes: Compare the accuracy and reproducibility between two methods in blood lead testing to provide reference data for clinical ,one is hydride generation atomic fluorescence spectrometry ; another one is chip sensor-differential potentiometric stripping .
Methods: Two methods were tested in blood samples and standard substances at the same time, and the results were analysed by statistical methods.
Results: Chip sensor - differential potentiometric stripping method is a quick, accurate and convenient method for clinical blood lead test.
1. Materials and methods
1.1 Instruments and methods
1.1.1 Chip sensor - differential potentiometric stripping method SR-P-100 (special type of blood lead) trace detector