Waterproof Non-woven Sterile Adhesive Dressing
---
CHS-DS2207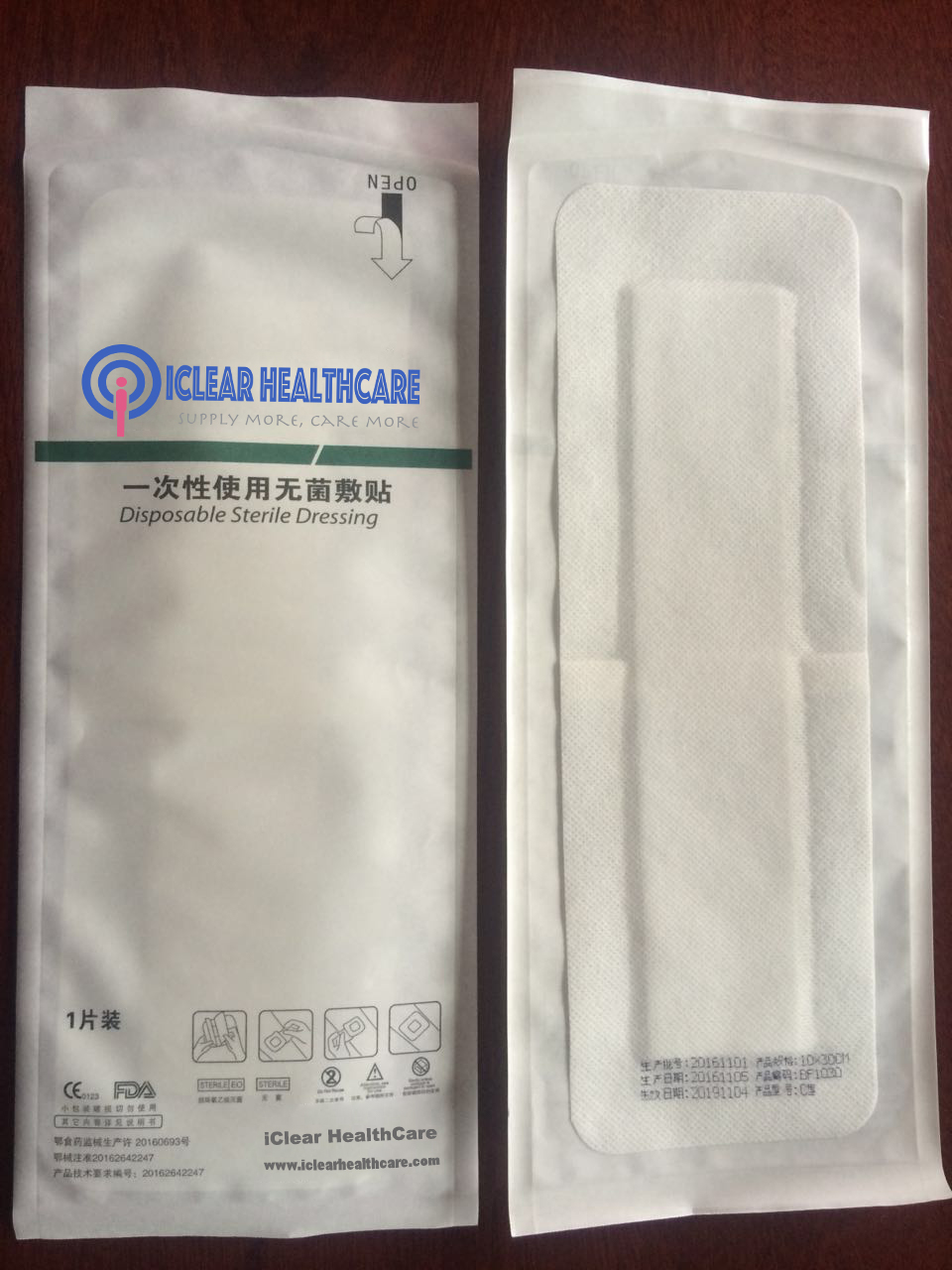 Structure:
waterproof nonwoven,medical pressure-sensitive adhesive,absorbent pad,release paper.
Characteristics:
1.Excellent breathability and permeability,low allergy.
2.Medical pressure-sensititive adhesive with good initiating,holding and re-adhesive ciscidity and no pain when peeled off,rare warping and can stick on skin for a long-time, is not easy to become warped edge.
3.Non-stick diversion film dressing wpn't stick on wound, so it is easy to peel off and avoid secondary hurt.
Application:
1.Bandage and fixation for acute wounds, such as: postoperative wound, chronic wound, small cut wound and bruise.
2.Profiled non-woven dressing,such as elliptic type and little H type is main using for ophthalmologic operation, and he big H type is main using for sticking wounds after urology hemorrhoid surgery.

Routine specifications
CODE
SIZE
BAG
BOX
CARTON
MS2201
6*7cm
1pcs/bag
50bag/box
24box/carton
MS2202
7*10cm
1pcs/bag
50bag/box
24box/carton
MS2203
10*10cm
1pcs/bag
50bag/box
24box/carton
MS2204
10*15cm
1pcs/bag
25bag/box
24box/carton
MS2205
10*20cm
1pcs/bag
25bag/box
24box/carton
MS2206
10*25cm
1pcs/bag
25bag/box
24box/carton
MS2207
10*30cm
1pcs/bag
25bag/box
24box/carton
MS2213
9*10cm
1pcs/bag
50bag/box
24box/carton
MS2214
9*15cm
1pcs/bag
25bag/box
24box/carton
MS2215
9*20cm
1pcs/bag
25bag/box
24box/carton
MS2216
9*25cm
1pcs/bag
25bag/box
24box/carton
MS2217
9*30cm
1pcs/bag
25bag/box
24box/carton