* 30kHz tube currency: 0.1mA
* 110v/220V power supply voltage of plus or minus 10% of Pathology
* Rating: 60W

* Mainframe exterior size: 28
* 20 * 8 centimeters
* Ball-2009140 * Spiral (excluding Canada longituba)

* Weight 2.2kg mainframe

* Storage conditions: 5-40 degrees Celsius relative Humidity

* Exposure time: 0.2-0.5 seconds

* Set-up time: 0.1-9.9 seconds .
High-frequency Low Dose Dental X-ray
---
CHX-DP5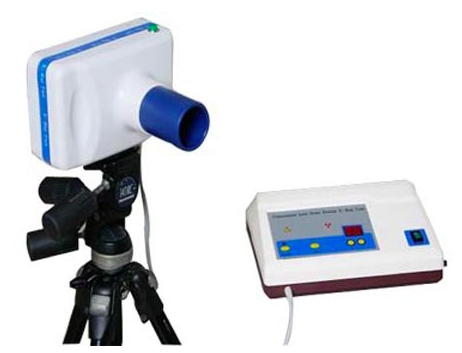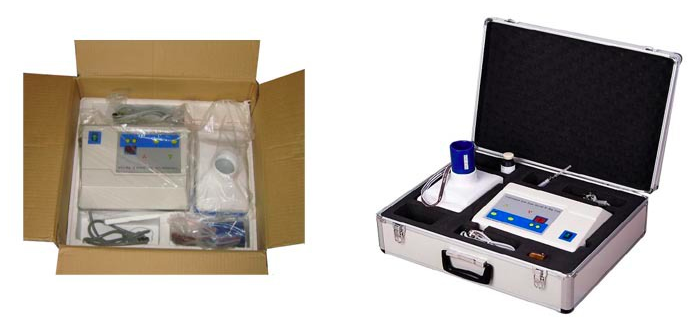 FEATURES
* High-frequency design makes unit portable and compact, saving you space!
* Our 50/60Hz X-ray machine allows you to precisely control exposure time and repitition, providing consistent, customized images.
* Simple internal structure makes for easy operation and maintenance
* Delivers fast response speeds and higly-accuracy output indexes
* Adjustable KV (revolutions per minute of engine) and MA
* Can be powered directly from regular DC outlet (Unlike other Large-scale 50/60Hz X-line machines, which usually require special electrical wiring)
* Features a Toshiba 0.3x0.3 micro-focus spherical kinescope, ensuring crystal-clear images
* Uses 30mm×40mm Kodak film
* Can be controlled from the mainframe, headtube, or remote control (included)
SPECIFICATIONS
* 110v/220V power supply voltage of plus or minus 10% of Pathology
* Rating: 60W
* Mainframe exterior size: 28 * 20 * 8 centimeters
* Ball-2009140 * Spiral (excluding Canada longituba)
* Weight 2.2kg mainframe
* Storage conditions: 5-40 degrees Celsius, relative Humidity
* Exposure time: 0.2-0.5 seconds
* Set-up time: 0.1-9.9 seconds .
Size:560×560×150mm
Weight:gw.5kg,nw.5kg
INTRODUCTIONS
This machine can be both hand held and fixed to a supporter(tripod). It's very convenient for dentists visiting their patient out of the clinics. Composed of a mainframe and a tubehead with cylinder, this compact unit is specially designed to produce high-quality dental x-ray images. The mainframe houses the power-supply, CPU, and features a digital control panel allows users to adjust the exposure time quickly and easily. . .The durable tubehead is vacuum-insulated, and airproof, ensuring reliable performance for years to come. This updated modal eliminates the need for extraneous knobs, while still giving you complete control over exposure times. This unit safeguards patients and staff from overdoes of radiation exposure, while using our x-ray system, no special guards are needed for both doctor and patient, no need for dark room either (but if you use different film, dark room might be needed to protect the films).Effectively diagnose your patients and follow-up on prior treatments with our brand-new, low-radiation X-Ray machine. You are ready to use it anywhere as long as there is a power/electricity access, all
the stuffs are included for taking a regular dental film.