254nm UV Fully Automatic Colony Counter
---
CHL-BBC50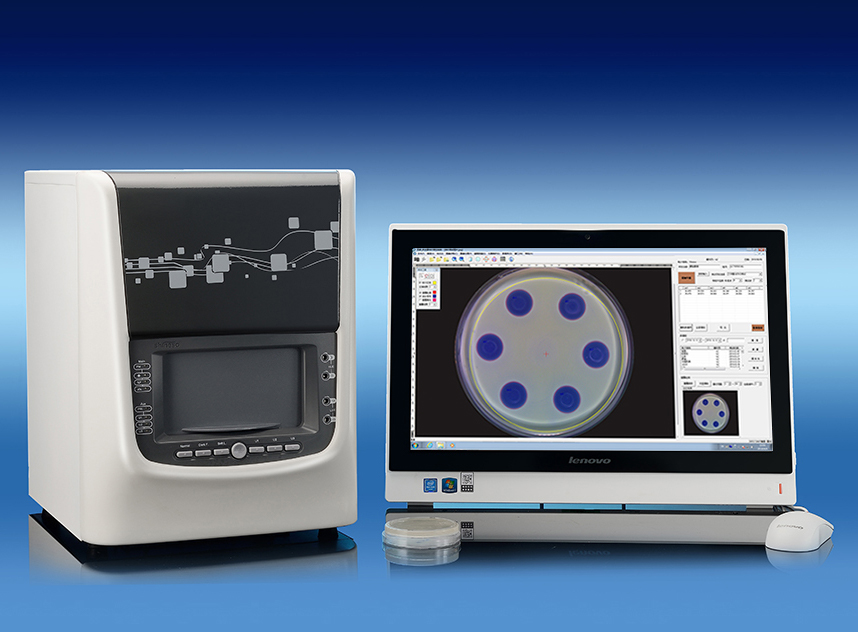 iClear launched in 2017, with electronic data as the main body, meeting the requirements of the State Food and Drug Administration for food and drug testing computer information systems.
The light and shadow system retains the classic design of a fully enclosed dark box, three-color LED structured light, 360-degree surround diffuse illumination, and a crystal-suspended dark field of view. For the first time, SONY's new 20-megapixel 1-inch large-area CMOS chip makes the images of tiny colonies sharper and more realistic.
In order to prevent tampering technology, test environment-testing process intelligent reconfiguration technology, watermark signature technology as the core, build a multi-level, mutual control security management assurance system to ensure system security, data integrity, authenticity, meet GMP audit trail requirements.
Architecture design to ensure system security and data security
"System administrator, data administrator, operator, reviewer" four-system architecture, separate functions and permissions to ensure the security, integrity and truth of data information.
System administrator: Responsible for creating and managing the account and login passwords of all operators and auditors.
Data Manager: Responsible for file management, archiving, and database management of all test data.
Operator: Responsible for the test, self-test, correction, formation of electronic report, submission of audit, and report printing of documents after approval.
Auditor: Responsible for reviewing the test report submitted by the operator.
Watermark signature, anti-tampering, intelligent reconfiguration of test process--effective audit trail
1 Multi-user password login, electronic signature, operation audit date computer generated;
2 All operation processes, such as pictures, dilution, statistical tools, parameters used, test values, corrections, etc., are automatically recorded by the computer in the database, and the operator cannot make changes;
3 Through the re-emergence of the test environment and process, the reviewer can trace the entire operation of the operator.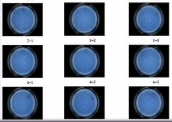 Fully enclosed scene lighting, large area camera, highlighting colony details
The three-color LED hybrid softbox, crystal-suspended dark-field illumination, combined with SONY's 20-megapixel 1-inch large-area CMOS camera, sharply reveals colony contours, colors, especially tiny colonies deep in the medium.

One button smart six modes
In order to facilitate the rapid and accurate colony counting by the experimenter, the common flat type is integrated, and six intelligent modes are optimized: flat sense mode, stereoscopic mode, small colony priority, large colony priority, homochromic priority, medium rejection mode, only Colony statistics are completed with one click.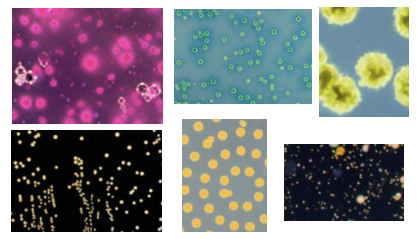 Colony adhesion segmentation
The optimized watershed method is a mathematical morphology segmentation method based on topological theory, which can quickly and accurately determine the boundary of adherent colonies.

Multiple means to eliminate the interference of impurities in the culture dish on the counting accuracy
The accuracy of colony counts is susceptible to impurities such as insoluble materials in the medium, air bubbles, agar clots, scratches, and the like. Through the adjustment of illumination effect, morphological filtering, and color limitation, the precision of colony image segmentation and recognition can be effectively improved.

Elimination of grid background
Membrane filter plates used for enrichment culture often use mesh filters, such as solid mesh, dotted grid, and fast algorithm to study specific algorithms, specifically to solve: black solid grid, 3M bacteria total test piece, 3M gold Yellow staphylococcus test tablets and more.

Main functions and technical indicators
1. the lighting system
Light source
Visible light: high-bright three-color LED structure
254nm UV: for cavity disinfection, UV mutagenesis
2. Light path and lighting control
Fully enclosed black box: eliminates ambient stray light interference
Upper light source: scene type 360° flexible shadowless light
Lower light source: crystal sharp suspension dark field illumination
Gloss, light, double light, ultraviolet, free switching
2.digital imaging
Industrial camera: SONY 1" inch color CMOS sensor, 20 megapixel, C-Mount, USB3.0
Zoom lens: focal length 10-44mm, resolution 120 lp/mm
3.the colony analysis module
1. Basic colony counting function
Plate type: pouring, coating, membrane filtration, spiral plate, 3M paper, perforated plate
One-button smart counting (6 modes): flat sense mode, stereoscopic mode, small colony priority, large colony priority, homochromic priority, medium rejection mode
Total colony statistics: total number of colonies, and displayed in 25 size categories
Area selection statistics: You can select the circle, rectangle, and any circled area for statistics
Diameter classification statistics: set the diameter range to count the specific size of the colony
Mouse click statistics: quick marker, add colonies, suitable for counting colonies on the edge of the culture dish
Colony adhesion segmentation: automatic segmentation of colonies that adhere to each other, chain colonies are selected by the user to segment or not
2. Advanced colony statistics function
Spiral colony statistics: Automatically count spiral plates according to FDA standards, support index mode, slow index mode, uniform mode, proportional mode, lawn mode, etc. Compatible with American SBI, Spain IUL spiral inoculation instrument, supporting the entry and exit inspection and quarantine industry standard SN/T 2098-2008
Dynamic adjustment statistics: Dynamic adjustment and correction of statistical results, and quick access to the best statistical results.
Deviation estimation statistics: Applicable to the case where the colony color is large and complicated.
Level set multi-model algorithm: search operation, get the best image segmentation effect, adapt to the medium background transformation
Specific colony statistics: Identify specific colonies based on colony color, size, and contour characteristics
Trans-statistics: suitable for colony types and complex medium background
Miscellaneous bacteria and impurities are removed: automatic bacteria and impurities are removed according to the difference in form, size and color.
3. Grid filter and 3M test piece
Black solid line grid one-click statistics
3M total bacteria test piece, 3M Staphylococcus aureus test piece: one-click statistics
3M coliform test strip, 3M E. coli/coliform rapid test piece: one-click statistics + manual selection
4. Microbial Limit Analysis Tool
Applicability check of medium (according to Chinese Pharmacopoeia 2015 edition)
Control bacteria check - colony morphology
5. Special analysis
Anti-mildew detection: quantitative analysis of mildew grade
Tandem statistics: suitable for complex colonies with uneven media background
Parallel statistics: suitable for multi-well plate, OPKA, SBA analysis
6. Advanced Tools
Grid Clear: Eliminate filter mesh background interference
Manual Count Correction: Add or remove colonies
Eliminate contaminated areas: Mouse outlines any contaminated area and automatically eliminates the number of colonies in the contaminated area
Background text elimination: automatic elimination of marker interference
Artificial adhesion segmentation: manual segmentation of multiple adhesion colonies
Automatic parameter conversion: Petri dish diameter, sample dilution input, automatic conversion
Text, graphic annotation: various drawing tools and Chinese and English text embedding
7. Calibration and measurement
Instrument calibration: the instrument comes with calibration, manual correction calibration
One-button rapid measurement: one-button determination of large colonies, single colony analysis for fungi and actinomycetes
Automatic measurement of whole dishes: equivalent diameter, area, length and short diameter, circumference, and roundness analysis of whole dish colonies
Manual and accurate measurement: length, angle, radians, area, arc, arbitrary curve

Instrument specifications and configuration
BBC50 automatic colony counter main unit 1
Colony analysis software 1
Brand business desktop computer: dual-core CPU / 4G memory / 1T hard disk / DVD drive / 21.5" high-definition screen, Windows 7 system or more