1. Perfectly combine the detection of stool occult blood and cell morphology
2. Directly put the sample cartridge to detect. Instrument finishes sample-adding, detection and cleaning automatically;
3. Occult blood detection as well as microscopic image capture and cell morphology detection can be done via microscope device
Automatic Feces Analyzer
---
CHL-U1000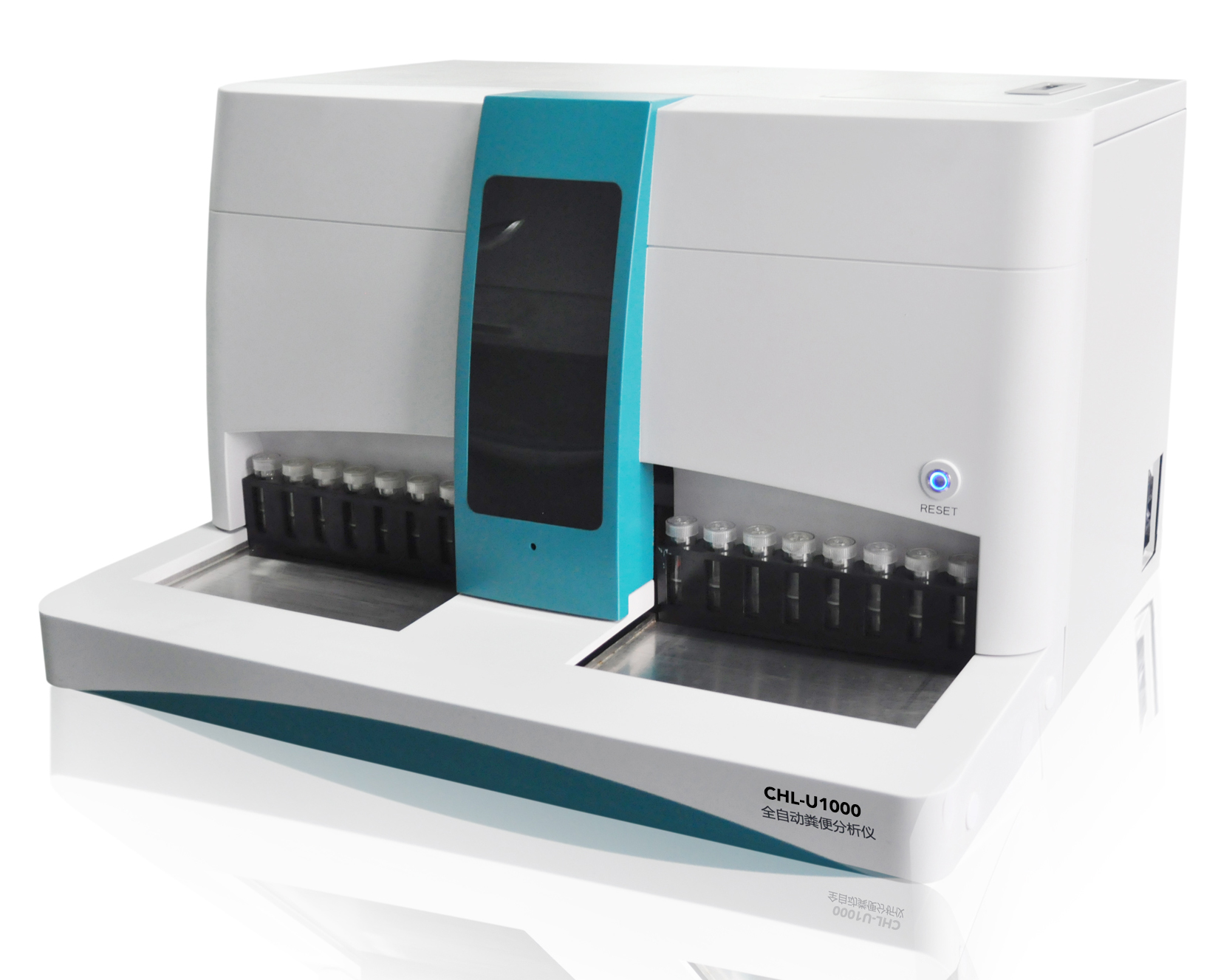 Product performance
1. Perfectly combine the detection of stool occult blood and cell morphology
2. Directly put the sample cartridge to detect. Instrument finishes sample-adding, detection and cleaning automatically;
3. Occult blood detection as well as microscopic image capture and cell morphology detection can be done via microscope device
4. Adopt independent mixing and filtering mechanism so as to avoid cell being damaged and improve detection accuracy.
5. All detection process without operator touching specimen, is compatible with the requirements of biosecurity.
6. Disposable sample cartridge and cell counting board detection have eliminated cross-pollution.
Product Features
1. Detection Items: Stool routine examination (General traits, Microscopic examination, eggs and protozoa inspection), Stool occult blood analysis (Immunoassay, Chemical method), Virology detection (Rotavirus, Adenovirus), Bacteriology detection (Helicobacter pylori)
2. Intake-sample: extracts specimen by standard sample-intake spoon with test tube cap.
3. Dilution: Automatic dilution and ration
4. Sample-mixing: Automatic independent mixing mechanism do mixing and filtration.
5. Sample separation: Automatically separate sample
6. Sample observation: Intelligent image-processing, automatic photo-taking, save, analysis and observation
7. Report: Automatic print report or fill report in manual and upload it.


Technical parameters
| | |
| --- | --- |
| Diluent dosage | ≤3.5mL/sample |
| Detection Speed | ≥60sample/h |
| Power | AC220V±22V 50±1HZ |
| Working Environment | [Temperature]:15℃~30℃,[Humidity]: ≤80% |
| Operating system | Windows XP |
| Host dimension | 780mm×668mm×495mm |
| Host Weight | 60kg |