Traditional rotating disc type 9 steps of temperature setting intuitive and convenient.
Constant temperature control of heater plate and overheating protection with cut-off function make it secure and reliable.
Alcohol thermometer indicate the patient port temperature may control the airway temperature at any moment.
Largest number of clinical practice longest service time.
Global supply.
Heated Ventilator
Humidifier Classic and Economic Type
---
CHH-AVH30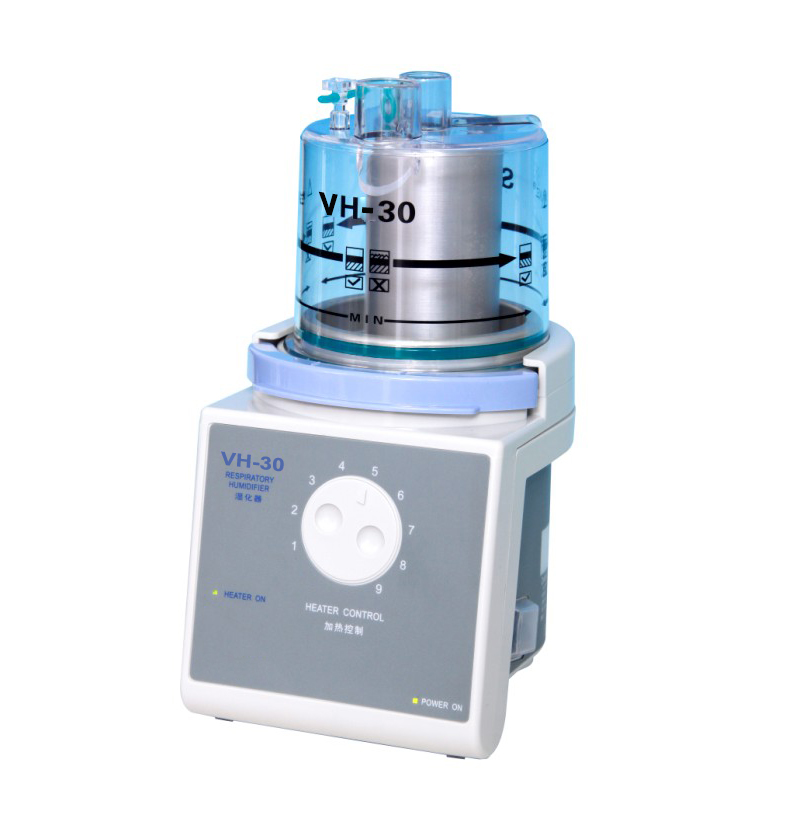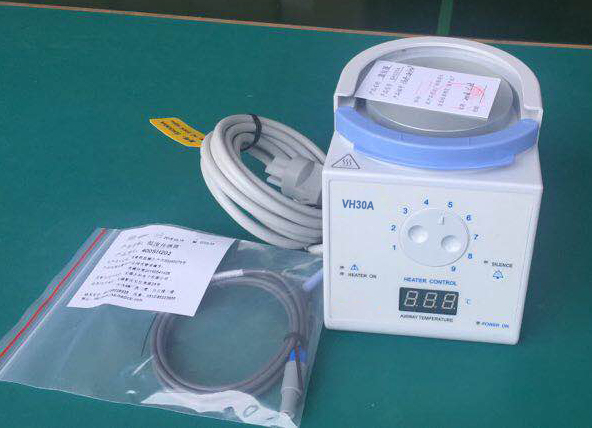 CHH-AVH30A with DIGITAL SCREEN
Application
CHH-AVH30 Respiratory Humidifier is designed for ventilators or other positive pressure systems to warm and humidify the airflow. The airflow is warmed and humidified by ventilating through the warm water's surface. Reducing the stimulation to the cardiopulmonary system produced by the mechanical ventilation, keeping the pulmonary alveolus moist, being beneficial to sputum aspiration, preventing the airway obstruction. The temperature is regulated by setting up the heater control knob and it also can be monitored alone.
Characteristics: Good appearance and convenient installation. It's suitable for using with ventilators in all levels of hospital.
Application: Compatible with ventilators or other positive pressure systems to warm and humidify the airflow.
Main Functions
CHZ-VH30 Respiratory Humidifier has 9 steps to control the temperature range with the function of overheating protection.
Classification
Product safety: Tally with IEC60601-1&ISO8185
Type: Type B
Protection Class: Class I
Water-proof protection: IPX1, Drip-proof device
Composition
CHH-AVH30 Respiratory Ventilator Humidifier is a hanging basic type and composed of mainframe & chamber.