1,2.5'' Color LCD display
2,Single use blade can Prevent cross infection
3,Internal rechargeable lithium-ion polymer battery
1) With full charge can continuous use about 180mins
2) With full charge can conduct 40 times intubation surgery(Depending on the use condition )
3) Real-time show the battery power
4) Medical grade charger, suitable for 50 - 60 Hz, 100 - 250 V power
4, User Manual,Certificate of Quality,Warranty
5,Packed by Senior alloy box
High-Quality Portable Airway Intubation Video Laryngoscope with Cevideo Laryngoscope
CH2020-L15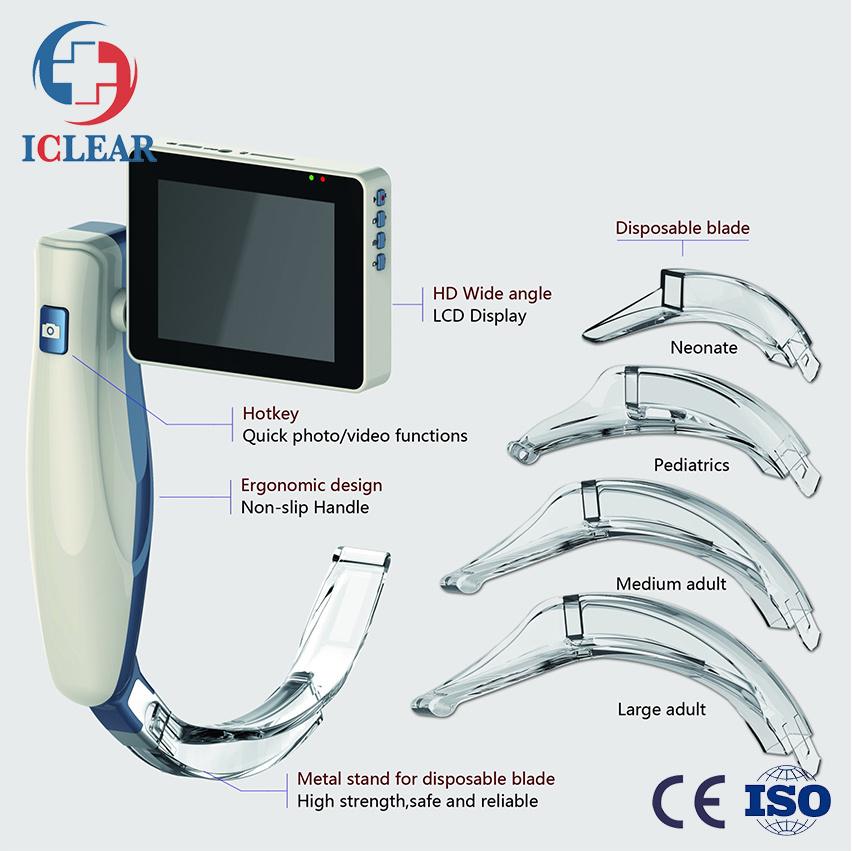 Product Introduce
Anesthesia video laryngoscope using advanced electronic digital technology,under the guidance of HD video image,making intubation more easier,the whole operation process is more accurate and intuitive.
The product have small,protable and easy to operate ect characteristic.
Product components
1.2.5'' Color LCD display
2,Single use blade can Prevent cross infection
3,Internal rechargeable lithium-ion polymer battery
1) With full charge can continuous use about 180mins
2) With full charge can conduct 40 times intubation surgery(Depending on the use condition )
3) Real-time show the battery power
4) Medical grade charger, suitable for 50 - 60 Hz, 100 - 250 V power
4, User Manual,Certificate of Quality,Warranty
5,Packed by Senior alloy box
Design feature:
Cold light, luminance≥6000Lux
Have the functions of take photo,take video,TF card save data ect
TV signal external function(AV-OUT)
Built-in high resolution camera can provide a real-time view for catheter airway.
Display can adjust angle from 0-180°
Study, use and teaching are very simple
Operation can be finished in a short time