Product features:
Safe and non-destructive: to avoid the damage of human skin and eyes caused by ultraviolet rays, as well as the fragmentation, cross-linking or replacement of nucleic acid fragments caused by ultraviolet irradiation; wide applicability: compatible fluorescent dyes include GeneGreen, GelRed, GelGreen, SYBR GreenI, SYBR Safe, Goldview , SYBR Gold, SYPRO Ruby, SYPRO Orange, SYPRO Tangerine, eGFP, Cy2, FITC, EB; simple operation: place the sample in the black rubber cutting area, turn on the switch, the light source evenly excites the gel sheet, you can see the bright band Cut glue, low background interference; long life: blue LED adopts imported chips and gold wire, service life exceeds 60,000 hours; small size: ultra-thin, light, save space, can be inserted into the drawer after use; metal body design: base More stable and smoother operation.
Exquisite design: easy to carry and store, suitable for outgoing investigation and observation
Technical parameters of blue light transmission instrument CHL-BL100:
1. Wavelength: 470 nm
2. Cut surface size: 190×112 mm
3. Blue LED life: >60,000 h
4. Blue LED illumination method: matrix double-sided side illumination
5. Dimensions: L×W×H=280×255×40 mm
6. Weight: 1kg
PCR Blue Light Transmissometer (Gel Cutting)
CHL-BL100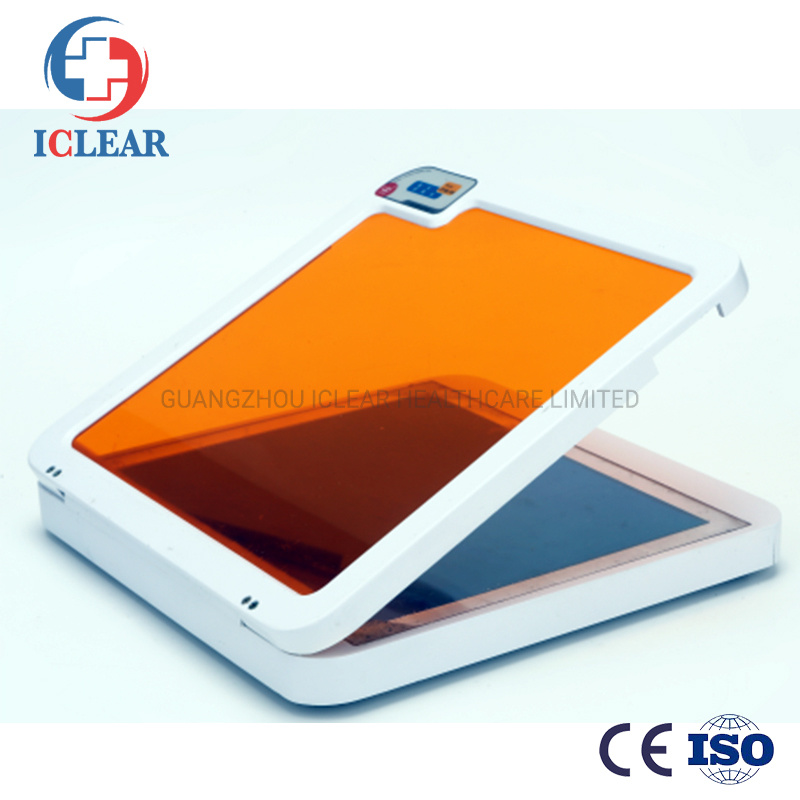 Product Introduction
The blue light transmissometer is the follow-up instrument of the PCR amplification instrument, and it is also a necessary instrument in the molecular laboratory. It is used to clearly observe the nucleic acid and protein in the stained gel, replacing the traditional ultraviolet transmission instrument. The Jiapeng Blu-ray Glue Cutting Apparatus is excited by blue LED, which greatly protects the exposed parts of the experimenters such as eyes, face and hands from ultraviolet rays.
Product features:
Safe and non-destructive: to avoid the damage of human skin and eyes caused by ultraviolet rays, as well as the fragmentation, cross-linking or replacement of nucleic acid fragments caused by ultraviolet irradiation; wide applicability: compatible fluorescent dyes include GeneGreen, GelRed, GelGreen, SYBR GreenI, SYBR Safe, Goldview , SYBR Gold, SYPRO Ruby, SYPRO Orange, SYPRO Tangerine, eGFP, Cy2, FITC, EB; simple operation: place the sample in the black rubber cutting area, turn on the switch, the light source evenly excites the gel sheet, you can see the bright band Cut glue, low background interference; long life: blue LED adopts imported chips and gold wire, service life exceeds 60,000 hours; small size: ultra-thin, light, save space, can be inserted into the drawer after use; metal body design: base More stable and smoother operation.
Exquisite design: easy to carry and store, suitable for outgoing investigation and observation
Technical parameters of blue light transmission instrument CHL-BL100:
1. Wavelength: 470 nm
2. Cut surface size: 190×112 mm
3. Blue LED life: >60,000 h
4. Blue LED illumination method: matrix double-sided side illumination
5. Dimensions: L×W×H=280×255×40 mm
6. Weight: 1kg