Place of Origin:China
Brand Name:ICLEAR
Model Number:CHF-Hcu 280
Properties:Medical Materials & Accessories
Instrument classification:Class II
Type:Surgical Supplies
Material:copper
Supply Ability:500000 Piece/Pieces per Month
Packaging Details:individual blister bag, 100pcs/box, 1000pcs/ctn
Port:Guangzhou
Hcu 280 Copper Iud Flower Shape Contraceptive Device
CHF-Hcu 280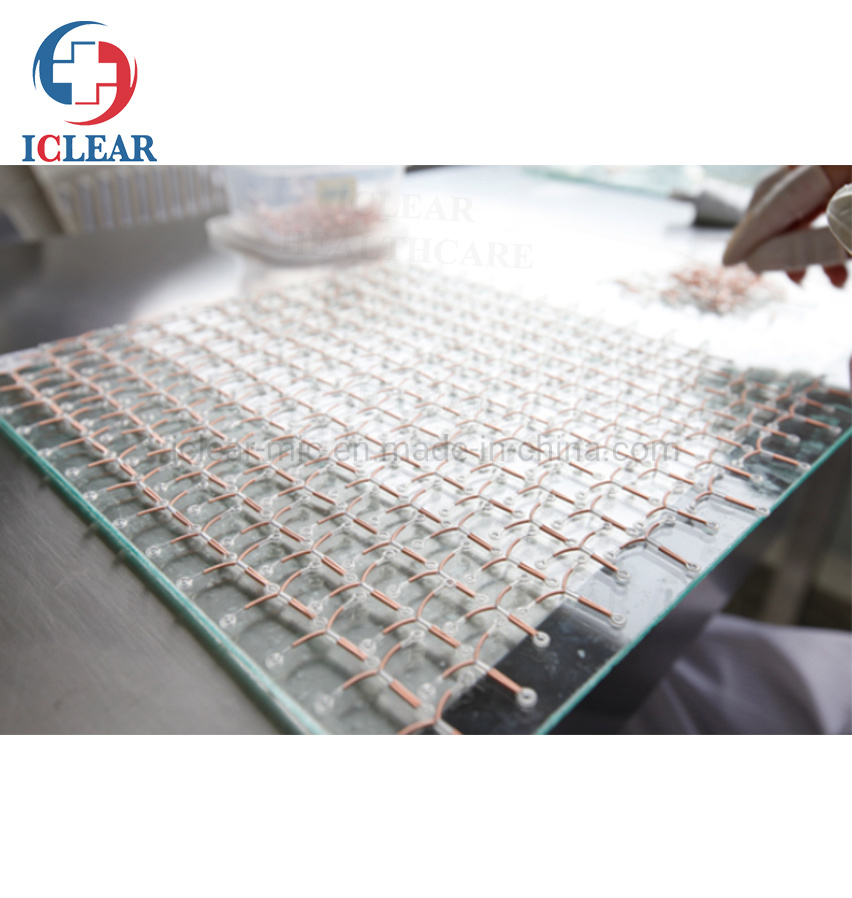 Light side effects and safe use
The whole body is soft, moderately elastic, light and small in size. Both ends of the arms and tail are covered with medical silicone tubes, which have little frictional stimulation to the inner wall of the uterus, no incarceration, no damage, slight side effects, safe and practical, strong acceptability, and wide Popular with users.
Easy to use
The open arms can be brought together, and there is no need to measure the transverse diameter and dilatation of the uterus during placement. The method of removing the tube is adopted when placing, and the method of pulling out the tail wire is adopted when removing, which is simple to operate, easy to grasp and easy to use.
Modeling science is widely used
It is designed to imitate the physiological shape and functional characteristics of the human uterus, and the overall shape is "Y". The arms are open, with good elasticity and strong plasticity, which can change with the uterine contraction and contraction, and is suitable for various types of uterine placement. The specifications are appropriate and the distance between the arms is compatible with the transverse diameter of the uterine cavity. It is generally applicable to women without contraindications to contraception.
Reasonable structure and ideal effect
The copper surface area is 280m m, and the copper spiral tube is arranged scientifically to form two lines of defense, release copper ions, reduce the probability of pregnancy of the egg, and increase the contraceptive effect. The uterine horns are suspended at both ends of the arms after implantation, which is not easy to fall off and move down. The fall off rate is low, and the survival rate is high. The contraceptive effect of clinical application for more than five years is good, and the fertility can be quickly restored after removal.
Quick Details
Properties:Medical Materials & Accessories
Instrument classification:Class II
Supply Ability:500000 Piece/Pieces per Month
Packaging Details:individual blister bag, 100pcs/box, 1000pcs/ctn