Desktop X-Ray Diffractometer
---
CHX-D10B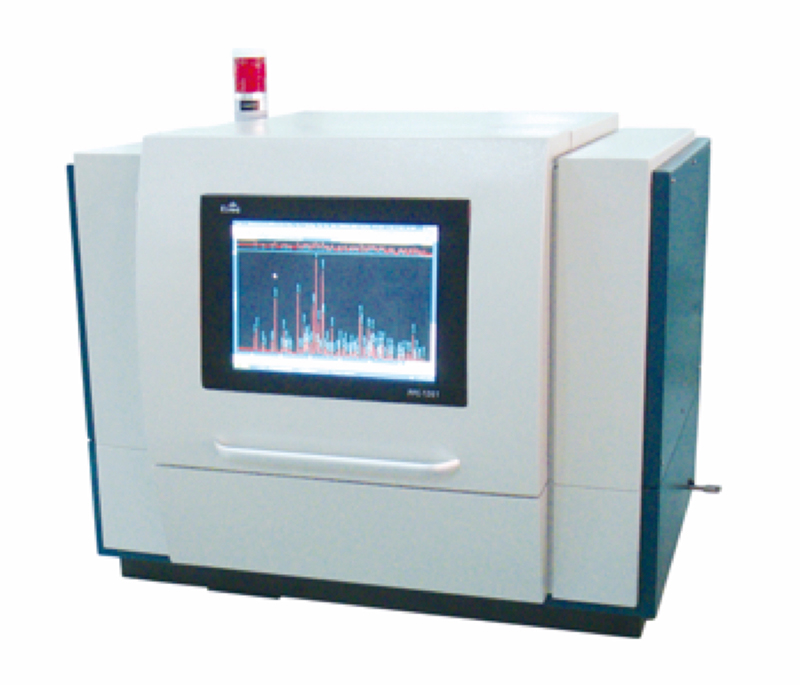 X-ray analysis equipments include x-ray diffractometer, x-ray crystal analysis equipment and x-ray crystal direction finder. The x-ray diffractometer(TD TYPE) and x-ray crystal analysis equipment(TDF TYPE) take the advanced techniques about programmable controller and ideas of module design, therefore the products of TD type and TDF type are high automation, excellent anti-jamming, low-frequency failure and extend its longevity. The TD types x-ray diffractometers are the few top-level equipments in China as its advanced controller, excellent data-processing software and accurate testing results. TD series equipments are so welcomed in universities, colleges, research institutes and other manufactories as its perfect performance.
CHX-D10B X-ray diffractometer mainly applies in the qualitative phase of the sample or the quantitative analysis.This equipment is small,light,less power consumption,can align and analysis the sample quickly.The testing accuracy is 0.001°,controlled by computer and from the window can see the data collecting directly and dealing timely.
X-ray Diffractometer Operational Condition
The main machine power single phase 220V,the capacity>35A, 50Hz±10%;
The temperature in the laboratory 15℃~25℃
Relative humidity 30%~70%
The ground resistance of the ground device not more than 4Ω
The total area size of the laboratory is the reference size.
There is not flammable and corrosive gases,dust and vibration around environment.
There is not high frequency and arc interference caused by the machine tools,welding machines and high-frequency furnace etc..
The water quality of the cooling water (distilled water or the pure water) should meet the requirements of the standard X-ray tube
The power diameter into the main power not less than 6 mm².
The wire diameter of the power from the main power to the each branch power not less than 4mm².
15A,35A and computer power three-phase power supply from the main power.
The main power should be made of three-phase five-wires.
X-ray Diffractometer Main Technical Parameters
3.1. X-ray Tube
(1)X-ray Tube Type:Ceramics X-ray tube or glass X-ray tube;
(2)Target Type:Cu、Fe、Co、Cr、Mo、Ti、W;
(3)Standard Configuration:Cu;
(4)Focus Size:1×10mm;
(5)Rated Power:2KW;
3.2. X-ray High-frequency and High-voltage Generator
(1)X-ray tube voltage:10-30KV or 10-40KV
(2) X-ray tube current:5-20mA or 5-30mA
(3) Filament current: DC:0-3A;
(4)Stability:±0.001%;
(5)Maxi Output Power:600W or 1200W
3.3. Vertical Goniometer
(1)Goniometer Radiu:150mm
(2)Scanning ways:θ/2θlinkage;
(3)2θscanning range:-3°- 150°;
(4)2θtesting range:+2°- 150°;
(5)Speed:1000°/min(2θ);
(6)Scanning speed:0.01 - 100°/min;
(7) 2θmini step angle:0.0002°;
(8) testing accuracy:0.001°;
(9) 2θrepeatability precision:0.0005°;
(10)Slit:
(DS): θaxis linkage(maxi 4.2°);
(SS): 0.5°/1°/2°;
(RS): 0.1mm/0.2mm/0.3mm/0.4mm;
Sola slit:±2.5°
3.4. Proportional detector(PC)
(1)Maxi counting :1×106cps/s ;
(2) Energy spectrum distinguishability:≤20%;
(3)Counter high voltage:0~2100V continuously adjustable, Detector high-voltage stability excel 0.005%。
3.5. Cycle refrigeration system
(1)Power supply voltage:220V/50HZ;
(2)Water flow:3L/min;
(3) Pressure:0.1Mpa-0.30.1Mpa;
(4)System temperature setting range:18-30°,control temperature accuracy:±1°
(5)Display light on the panel:Power、cooling、flow testing;
(6) Size:740×600×630mm;

3.6.X-ray diffractometer equipment list
No.
Name
Quantity
1
X-ray generator
High frequency and high voltage
1
2
Goniometer
Goniometer
1
Tube sleeve
1
3
Recording control unit
Recording control
1
Motor cable
2
Interface cable           
1
4
Software
Control software and application software
4
5
X-ray tube
2KW
1
6
Computer
Brand
1
7
Manual
1
8
Packing list
1
9
Certificate
1
3.7. X-ray diffractometer spare parts list
| | | |
| --- | --- | --- |
| No. | Name | Quantity |
| 1 | Blind hole powder sample glass plate | 10 |
| 2 | Through hole powder sample glass plate | 10 |
| 3 | Zero block | 1 |
| 4 | Stardard ruler | 1 |
| 5 | oiler | 1 |
| 6 | Watch oil | 2 |
| 7 | Filter Ni | 1 |
| 8 | Slit | 1 |
| 9 | Combination tools | 1 |
| 10 | Agate mortar | 1 |
| 11 | Circuit board | 5 |